Latest News
Upcoming events
Today, there are many scientists who recognize that humans are not unique in their ability to use tools, communicate or even to think and feel emotions. In her latest book, Animal Wise: The Thoughts and Emotions of Our Fellow Creatures Virginia Morell reveals an astounding capacity for ideas and feelings among wild and domestic species. She documents surprising examples of self-reflection and distinctive personality.

Virginia Morell covers evolutionary biology, conservation, and animal behavior for Science and is a regular contributor to National Geographic. Her writing has also appeared in Slate, The New York Times Magazine, Smithsonian, and elsewhere. Her books include Ancestral Passions, a dramatic biography of the famed Leakey family, and Blue Nile, about her journey down the Blue Nile, from Ethiopia to Sudan.

Virginia will be in conversation with Roy Eisenhardt who teaches at Berkeley Law and previously served as the Executive Director for the California Academy of Sciences.

Date: Wednesday, March 18th
Time: 7:30
Location: The historic Nourse Theatre at 275 Hayes Street in San Francisco
(Tickets here)
In conjunction with the exhibition Art to Zoo: Exploring Animal Natures, noted science writer Virginia Morell explores the frontiers of research on animal cognition and emotion, offering a surprising and moving exploration into the hearts and minds of wild and domestic animals. Morell is also the author of Ancestral Passions, a New York Times Notable Book of the Year, Blue Nile, and co-author, with Richard Leakey, of Wildlife Wars. She is also a prolific contributor to National Geographic, Science, and Smithsonian magazines and other publications. A book signing follows the lecture.
Date: Thursday, November 20,
Time: 5:30 to 7 PM
Location: Mary Craig Auditorium, Santa Barbara Museum of Art
Join Monte Beauchamp, author of Masterful Marks: Cartoonists Who Changed the World (Simon & Schuster), at the Ann Nathan Gallery in Chicago for a book signing event.
Date: Friday, September 19
Time: 5-9 P.M.
Location: Ann Nathan Gallery, 212 West Superior St., Chicago, IL 60654
Explore the latest scientific breakthroughs in animal intelligence and emotions at the Human Society of Chittenden County's annual fall education event, featuring speaker Virginia Morell: acclaimed science writer, journalist, and National Geographic Society lecturer! Virginia will present on the topic of her latest book: Animal Wise, The Thoughts and Emotions of Our Fellow Creatures.
Date: Wednesday, November 20
Time: 6-9 P.M.
Location: Main Street Landing Film House & Lake Lobby, 60 Lake Street, Burlington
Join Animal Friends for an exciting and informative program with Virginia Morell, author of Animal Wise, a noted science writer, and a prolific contributor to National Geographic, Science, and Smithsonian, among others.
Date: Thursday, October 17
Time: 7:30 P.M.
Location: University Club—The University of Pittsburgh, 123 University Place, Pittsburgh, PA 15260
(Tickets here.)

Listen to Dr. Stephen Kellert discuss Birthright: People and Nature in the Modern World, now available from Yale University Press, described by Richard Louv as a "moving memoir and a finely tuned analysis, and a gift to future generations and to the individuals and organizations determined to usher in a 21st century human/nature reunion. Here is a topological map of the future."

Friday, Dec. 14th: NPR's "Living on Earth"

Saturday, Dec. 29th: NPR's "Talk of the Nation"
Don't miss Austin Troy, author of The Very Hungry City, in conversation with actor and environmental icon Ed Begley Jr. and LivingHomes CEO Steve Glenn discussing energy efficiency at all levels, from individual green buildings to entire cities.
They will talk about these issues in the context of Austin's newly published book, which looks at how cities consume energy and explores how cities can significantly reduce their "energy metabolism" in order to create a competitive advantage in attracting firms, investment and residents as energy gets more expensive in the future.
Date: Saturday, March 3rd
Time: 3 to 5pm
Location: Steve Glenn's LivingHome
2914 Highland Ave., Santa Monica
Price FREE to Yale Club Members and Yale School of Forestry alumni; $10 non-members
(Tickets here)
Ambassador James Hormel will read from his new memoir Fit to Serve and explain why he believes social and policital engagement matter now more than ever.
January 10th
Barnes & Noble
2289 Broadway (at 82nd)
New York, New York
7:00PM
Ellen Graf, author of THE NATURAL LAWS OF GOOD LUCK, will be interviewed on the following radio programs this fall:
Oct. 4th:
"Keeping Connected" on WSTC (1400) and WNLK (1350), 8:06PM EST
www.wstcwnlk.com
Oct. 14th:
"Streetwise Spirituality", KWRM (106.9FM, Seattle), 9:00PM EST
www.ctrhotspot.com
Nov. 20th:
"Marianne Live", 1:15PM EST
www.healthylife.net
Ellen also has an article coming out in the Oct/Nov issue of Shambhala Sun, "Failure is the Name of a Song."
The Bob Edwards Show: "John Pollack celebrates the silly side in his latest book, The Pun Also Rises. Pollack has been punning all his life, and in 1995, he won the O. Henry Pun-Off World Championships. In the book, Pollack says that puns have been around since the dawn of written language, and that word play is an instrumental part of human history." Listen to the interview here.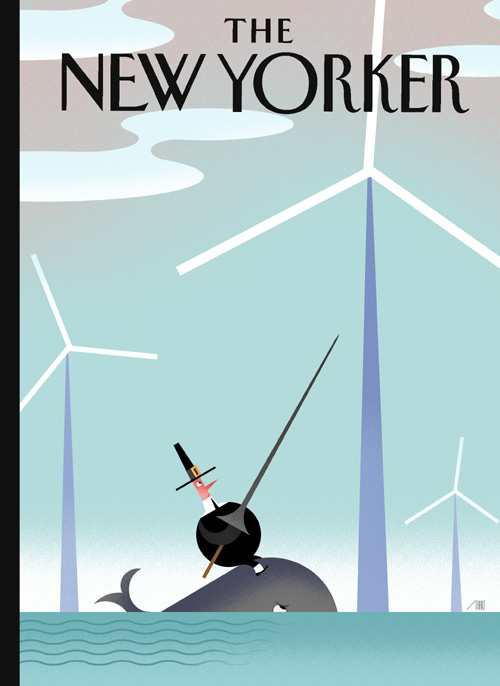 Bob Staake is the cover artist for the May 10th issue of The New Yorker
Ulrich Boser's The Gardner Heist is the #1 paperback nonfiction bestseller on the Boston Globe list.
"Canada: Whales and Vancover Island"
Amelia Thomas goes in search of marine mammals on Canada's Vancouver Island. From CNN Traveller.
"Elephants Have an Alarm Call for Bees"
Virgina Morell discusses the distinct sound elephants use to warn one another when in the presence of bees.
"Paint the Town: An Art Theft Mystery"
Author of The Gardner Heist, Ulrich Boser discusses the 1990 thefts from the Isabella Stuart Gardner Museum
Henry Pollack's A WORLD WITHOUT ICE received a silver medal in the category of Green Living in the 2010 Living Now Book Awards.
Tamara Reynolds and Zora O'Neill's Forking Fantastic! received a bronze medal in the category of Cooking/Ethni/Holidy from the 2010 Living Now Book Awards.
Michael Casey's next book, FIXED: China, U.S. and The Pitfalls of a Mispriced World pre-empted by John Mahaney at Crown Books. A narrative look at the human consequences of global finance, FIXED features stories from around the globe that illuminate the far-reaching effects of the devalued Chinese yuan and highlight the need for concerted, internationalist financial policy.
Axiom Business Book Awards has named Jeremy Gutsche's EXPLOITING CHAOS: 150 Ways to Spark Innovation in Times of Change the gold medal in the category of Success and Motivation.
Philip Zimbardo and his collaborators at the Heroic Imagination Project (HIP) have launched a new website.
"The Heroic Imagination Project (HIP) inspires ordinary people to trigger extraordinary social change. HIP is based on the insight that all people have the capacity to act heroically, and that it's possible to prepare anyone to be a hero when called upon."
Episode 22 of the Escape From Illustration Island Podcast features an audio interview with Bob Staake. Together we discuss his years of experience creating artwork for everything from the New Yorker to Mad Magazine. We also talk about the challenges involved in making a dramatic shift in style and the concept of submitting your work to Illustration annuals.